What Does Your Home Contents Insurance Cover?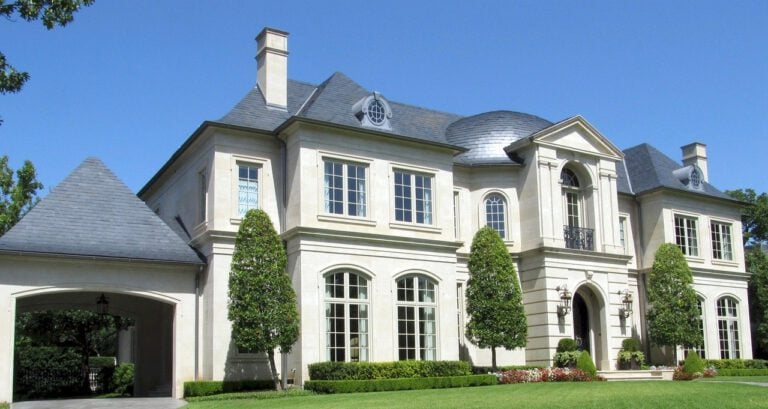 Home contents insurance helps you replace belongings in your home in the case of a robbery, accidental fire or damage or a range of other scenarios. Bad things happen. Plan for it.
Get Our Activist Investing Case Study!
Get the entire 10-part series on our in-depth study on activist investing in PDF. Save it to your desktop, read it on your tablet, or print it out to read anywhere! Sign up below!
Q2 2020 hedge fund letters, conferences and more
Home contents coverage, personal property insurance and home insurance – these are the various names by which insurance for all the personal belongings in your home may be called. These personal belongings can include your wardrobe and all its contents, all electronic items in your home, whiteware, jewelry and basically anything that can be moved – your furniture, artwork and home décor items.
There are different kinds of insurance you can choose from – home insurance, condo or co-op insurance as well as renter's insurance. Each of these policies offers coverage to some extent for personal belongings, living expenses in some scenarios, and other liabilities associated with loss of personal belongings. There are of course limitations and exclusions with each.
What Kind Of Coverage Is Available?
No matter which of the three kinds of policies you choose, the basic premise for coverage remains by and large the same for each one:
Is your coverage a named peril or an open peril policy?
What is the limit for the value of your possessions?
Have you opted for only cash value coverage or full replacement cost?
What are the limitations or exclusions of your policy?
What is your deductible?
How Much Can Your Personal Belongings Be Insured For?
When you choose condo and renters policies, you have the ability to decide on the extent of insurance for your possessions. The premium you pay is calculated from the insurance amount you have provided. In the case of home insurance, any limit is a percentage of the value of the house amount, generally about 70 per cent. This can be raised or lowered based on your requirement. Contents are not usually charged if they are already covered in the house policy.
Which Is Better, Replacement Cost Or Actual Cash Value?
How much you will be paid for your claim will depend on whether you choose actual cash value or replacement cost coverage. Replacement cost coverage is where the insurance repairs or gives you the money for a replacement. Actual cash value coverage is limited and pays out the cost of the item less the depreciation that has occurred to it.
What Is The Cheapest Kind Of Home Contents Coverage?
When compared like for like, actual cash value coverage is cheaper than replacement cost coverage. This is because the payout in a claim is lesser. In the same way, named perils insurance is cheaper than an open perils policy because you are limited to specific risks. Cheaper insurance is not a surefire way to ideal coverage though, and it is important to evaluate your belongings and make a smart decision for your situation.
Whose Belongings Are Covered In Personal Belongings Insurance?
By definition, insurance policies can include the belongings of dependents like your children, spouse and even elders in the family if they have been named in the policy. If you are unsure, your insurance agent will be able to clear things up and make the necessary inclusions.
If you are sharing an apartment with a friend, then depending on whose name the policy is in, only that person will be covered unless the room-mate has been named in the policy as well. A renter's policy is a better idea in such cases for more comprehensive coverage.
Guests who may be in your home will not be covered in the policy, however it is possible that their belongings can be added to the claim. These are finer details that you will have to check on when opting for your policy.
What Might Be Included In Contents Insurance?
Coverage when moving: Yes, it can be to a limited extent and depending on the kind of insurance you have. There will be limitations, exclusions as well as specific situations that will be entertained in a claim.
Insurance when on vacation: Home contents insurance typically covers your belongings even when you are not at home. The coverage does not alter and will be the same, all the way down to your deductible. However, travel insurance is more specific and you are advised to check with your insurer.
Will business property be covered? Contents insurance policy specifically covers personal belongings. Even if you do work from a home office or have work related stock, the coverage available is limited. Ideally speak with your insurance provider to see what is covered.
Pro Tip – While considering your contents insurance it's also worth assessing how you secure your home. This can have an impact on your insurance costs.
What Can Be Added To Your Contents Insurance?
The good thing about contents coverage policies is that just like any other policy, there are additional riders that you can opt for to give you optimum coverage.
Coverage for high-value items: Insurance policies allow you to add in coverage for high-value items be it jewelry, artwork, specialist bicycles, musical instruments or anything else that you consider high-value. This is something to discuss with your insurance provider.
Specific insurance for high-value personal property: There are insurance policies that are designed specifically for coverage of high value property alone. If you have a number of items that fit into the high value category, then this may be an option you want to explore. The limitations are higher, the exclusions are fewer and the claims settlement options are much better. There are insurance companies that deal exclusively with such high-value policies.
No matter whether you have an independent home, apartment or condo, there are several options for insurance available that will suit your specific needs. When considering a policy make sure to evaluate all your belongings, categorize them according to value. This will help you choose the right kind of policy and the riders that you may want to add on. Increasing your deductible and comparing policies are also good ways to weigh up the options and make the best decisions for your possessions and lifestyle.
The post What Does Your Home Contents Insurance Cover? appeared first on ValueWalk.